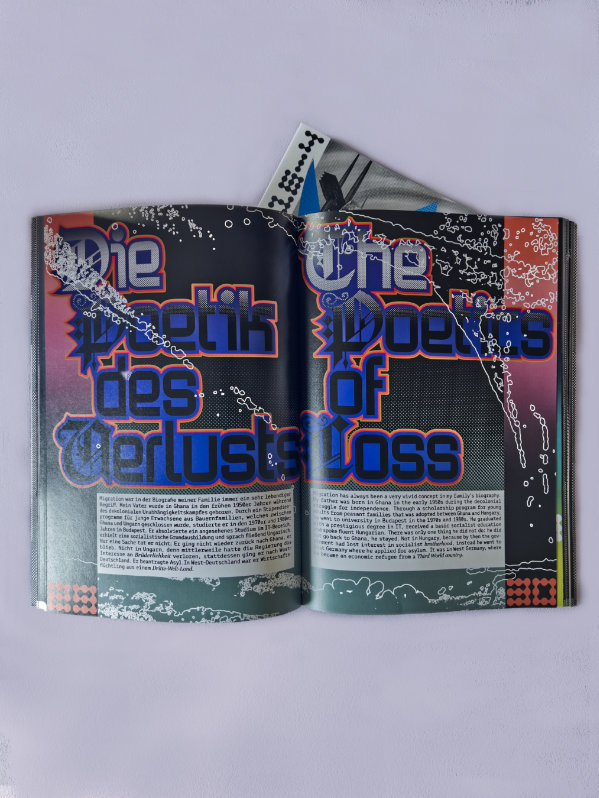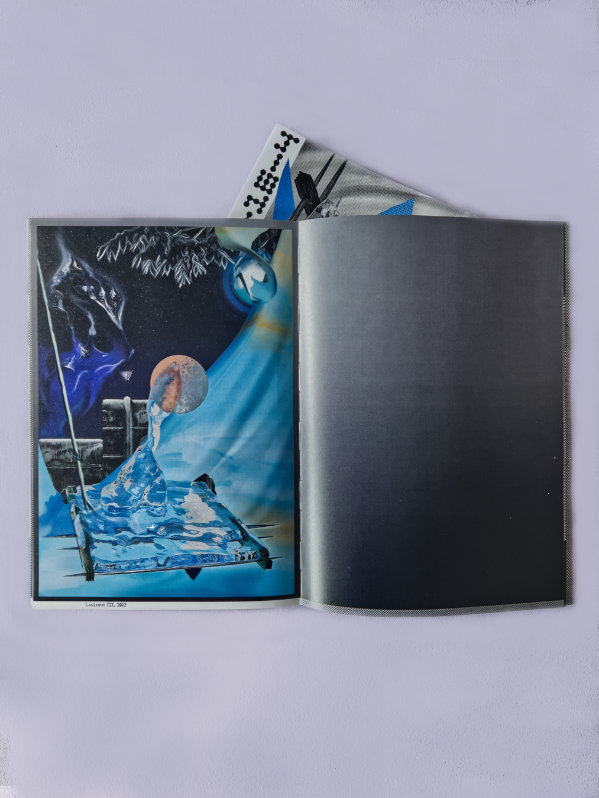 Publisher: Edizione Multicolore
Graphic Design: Lion Sauterleute
Editorial, Proofreading: Lisa Schank, Ursula Dietsche
Translation: Anna Schüler
Printing: KRAUTin Verlag Berlin
ISBN: 978-3-948304-16-4
Techne-Mythologies is an artist book that includes an essay by Vanessa A. Opoku and several artworks, of which 5 were exclusively made for the publication. In the essay "Techne-Mythologies. Topophilia, Identity and Virtuality — the Attempt of Self-empowerment through World-Building" the artist reflects on playing computer games, the connection between people and the creation of their surroundings, her family and their history of migration, and virtual worlds as spaces of empowerment.

The essay and the artworks are weaved together by Lion Sauterleute's design, that outspokenly embraces the digital aesthetic.