Nichts als Solide
2021
4k Video Projection, 21:9, Sound, 16:25 min, Projection Surface, 280 × 120 cm

Winner of gute aussichten, new german photography award 2021/2022.

Text based on poems by May Ayim and Mascha Kaléko.
Voice: Tale Al-Deen
Music: Adrian Diraque, Markus Dröse
Mastering: Philipp Waltinger, Markus Dröse
The spatial installation "Nichts als Solide" consisting of two videoworks "Nichts als Solide" and "Haltung", can be understood as an examination of those traces that people leave behind in their surroundings and that burn themselves into landscapes and places.In conversation with poem by the Jewish lyricist Mascha Kaléko and the Afro-German poet May Ayim, which provide a data set for an Artificial Intelligence, a monologue is created in which a new, fictitious lyrical persona is formed.
Through the medium of this virtual being, the artist not only poses questions of identity, but answers them with self-empowerment, placing the statements generated by the AI and her own words in a context from which a decided stance emerges.The sound is based on field recordings with contact microphones from urban space, that the two electronic musicians Adrian Diraque and Markus Dröse transformed into ambient tracks.

The visuals are based on Point Cloud Scans from night walks through the city of Berlin. What Mascha Kaléko, May Ayim and the artist connects, apart from sharing marginalizing experiences, is, the ambivalence between the urban space as a space of danger, and as a space of freedom and empowerment.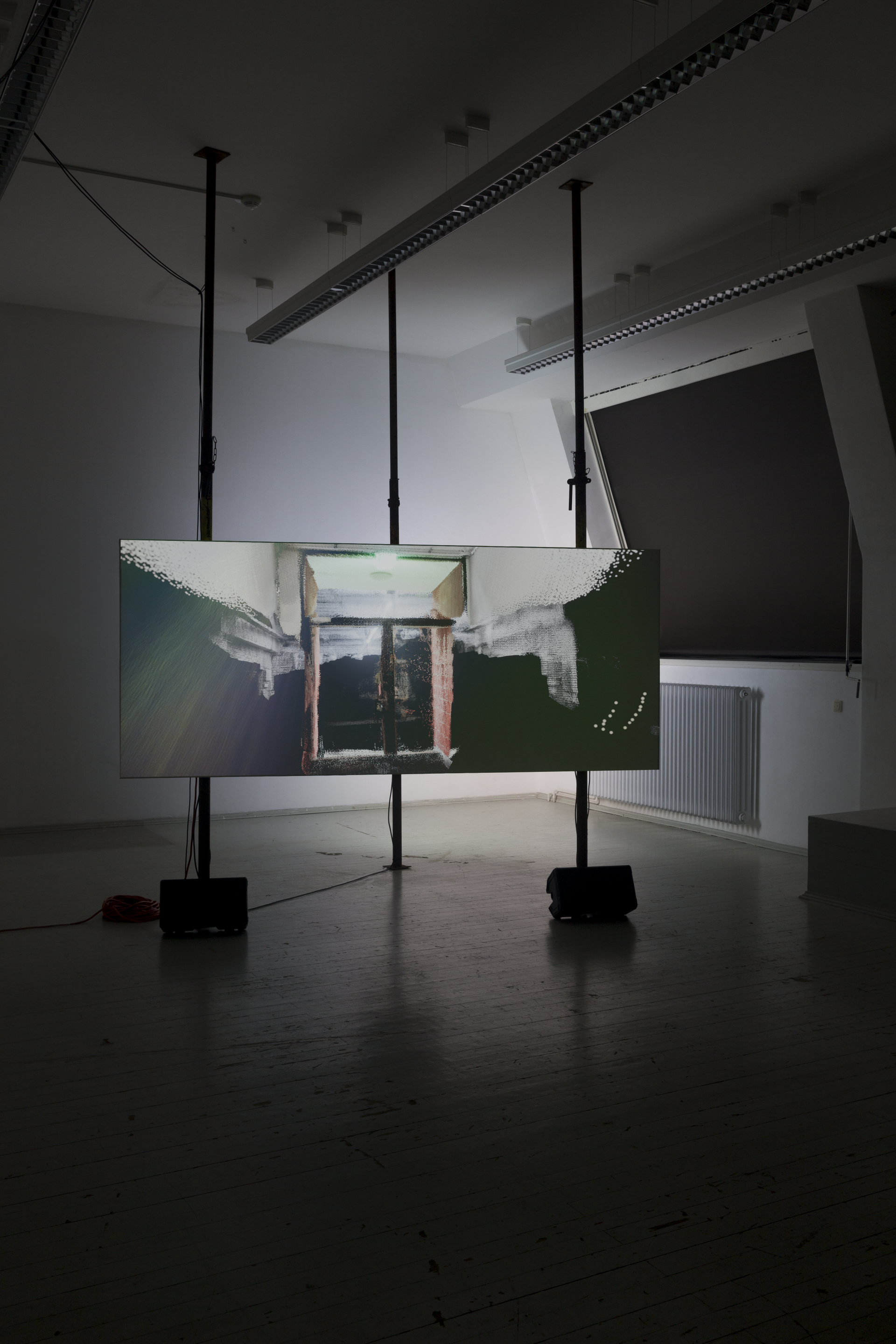 Installation views Academy of Fine Arts Leipzig
Credits: Hyejeong Yoo