Opening of MINDING THE GAP, Kunstverein ars avanti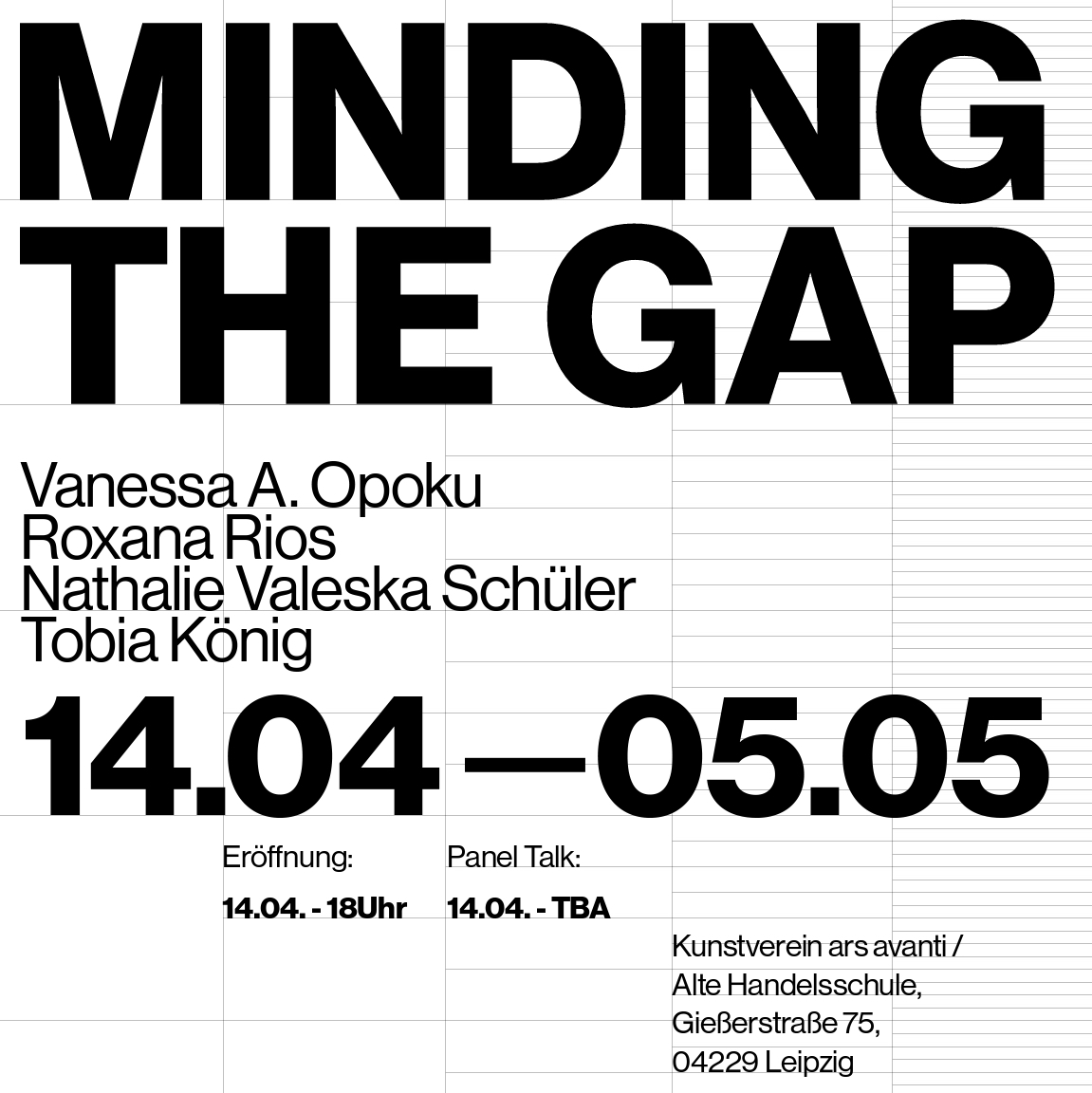 MINDING THE GAP spans fields within supposed gaps and politically constructed dichotomies. In a multidisciplinary manner, the exhibition endures anti-capitalist work under the pressure of production and occupies the in-between of singular and collective reality. Minds space for what is repressed in pre-political spheres, and insists on connections between body and space.

With Roxana Rios, Tobia König, Nathalie Valeska Schüler and Vanessa A. Opoku.

OPENING
14.04 - 18 Uhr
PANEL TALK
14.04 - tba
ON SHOW FROM
14.04. - 05.05.